In an otherwise civil meet-the-candidates session yesterday (Thurs.), the incumbent New Democratic MP for Timmins-James Bay and his Liberal opponent traded jabs.
Liberal Steve Black called New Democrat Charlie Angus a good guy who has tried hard during his 17 years in office.
"The reality is, we've been left on the sidelines protesting versus at the government decision table," said Black. "And while it feels good to watch our member give the government crap for not doing enough, is that really delivering the results we need here in Timmins-James Bay?"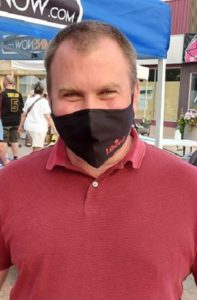 Angus responded that it's not about him.
"When the members of the Liberals and Conservatives were asked to choose the person that they look to in Parliament for advice – their mentor – they voted for me," he said. "They said that I was one of the most knowledgeable."
Angus also pointed out that Black, the former mayor of Timmins, has run in another election for a different party.