About 200 homes and cottages are in danger from the highest water level in memory. Half of them are in the Calvert Twp.  area of Iroquois Falls; the rest in unorganized Aurora Twp..
Iroquois Falls Councillor Ben Lefebvre says mayor and council decided to institute a state of emergency, because those in Calvert need to be worried.
"We decided that the best avenue is to try to protect our residents, our taxpayers here in Calvert Twp.," he says.," to try to ensure that their properties and residents are safe."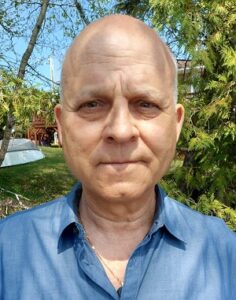 Facing disaster can bring out the good in people; and the bad.
There are signs of the bad side of people with properties in the Iroquois Falls part of Nellie Lake, coming out towards those who own properties in Aurora Twp.
Lefebvre says that should not be happening.
"Yeah, people in Aurora Twp. do not pay taxes, but they are residents and they are our neighbours and friends and family," he states, "and we should be fully supportive of them in any way that we can."
Iroquois Falls has declared a state of emergency at the lake, asking the province for help.  And the Porcupine Health Unit has instituted a boil water advisory around the entire lake. A quick fix to the water level is unlikely.