Employees at the three long term care homes operated by the MICs Health Care Group will lose their jobs, if they're not vaccinated against COVID-19 by November 15th.
CEO Paul Chatelain says South Centennial Manor in Iroquois Falls, Villa Minto in Cochrane, and the Rosedale Centre in Matheson are all governed by a directive from the provincial long term care ministry.
"If they're not, they pretty much cannot work in the long term care home," he explains, "so we have put out a new policy to say if they're not vaccinated, they'll be terminated. They cannot work, so this applies to all long term care employees, students and volunteers."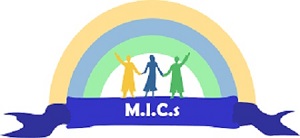 At Anson General Hospital in the Falls, Lady Minto in Cochrane and Bingham Memorial in Matheson, however, vaccination is not mandatory.
"If they're not vaccinated and they don't have a medical exemption," Chatelain says, "they need to attend COVID vaccination education and also be subjected to weekly antigen testing when they come to work, at minimum."
Chatelain says the vaccination rate for the 400 employees at the homes and hospitals is about 80% and climbing every day.