Even before Cochrane voters go to the polls to elect a new council next October, you have a vote on how you want to vote.
Town Hall is conducting a survey, to see if implementing alternative voting methods is worthwhile. Town clerk Alice Mercier outlines the choices.
"The options are vote by internet, telephone, mail-in or paper ballot," she says.
Paper, of course, is the traditional method.  The town has been using electronic tabulators to count the ballots since 2000.
"You can have a combination. You can have internet voting as well as the paper ballot," says Mercier.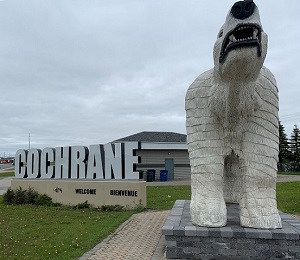 Pending the results of the survey, she will recommend to council how many of the alternatives it should adopt.
"I'm waiting to see the results from the public, see what their preferred voting method is and base my recommendation on that."
Mercier adds that one hope is that having alternative methods increases voter participation.  In the 2018 election, it was 51.37%.
In that same election, 178 Ontario municipalities used the online and telephone voting methods.
The deadline to make your thoughts known is Tues., Oct. 5 either by filling out the paper version you got in the mail, or on the municipality's website.