New Democrat Charlie Angus has won his sixth consecutive election to the House of Commons seat representing Timmins-James Bay.
With more than 90% of the polls counted last night, his total of more than 12,600 votes bested second place Conservative Kraymr Grenke by a third.
Angus says electors knew there would be a Liberal minority. and voted for his experience.
And in a campaign characterized as the ugliest and meanest on the federal level, he says he has full respect for his four opponents, saying "that's the north".
"You know, we can disagree with each other in the north.  We don't have to trash each other, we don't have to vote in the same way, but we don't have to find mean reasons not to like each other," he says.  "We can still say I like them but I don't necessarily agree with them and that's kind of what I think happened in this campaign."
Angus says he's ready to get right to work on a couple of initiatives.
"I've been working with the Cochrane Polar Bear Habitat.  I think that's a world-class facility," he remarks. "I want to get back to meetings with them.  In the Timmins region, I've sort of kept this under wraps, but I'm really keen on working with the arts community on an arts centre in Timmins.  We're the only centre in the north that doesn't have a touring arts centre, and we have a symphony."
Angus also sees an arts centre as a good way to revitalize downtown Timmins.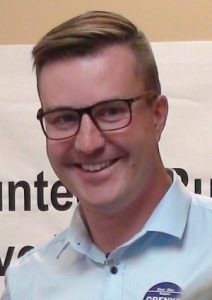 Don't expect Kraymr Grenke to go away any time soon.
The Conservative standard bearer was second to incumbent Angus.
He says he knew this campaign would be an uphill battle, and he's already looking forward to the next election.
"We can expect one sooner than later," he comments on the minority government situation.  "As history tells us, it won't be a four-year cycle so I'm very much ready to start prepping for that mentally and physically again."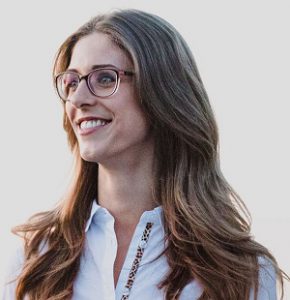 Third place finisher Michelle Boileau says the election was a bittersweet experience.
The Liberal candidate and Timmins city councillor says she's surprised at the outcome in Timmins-James Ba, based on the desire for change she heard at the doorstep and at events she attended.
"At the end of the day, you know, the people of Timmins-James Bay made up their minds and I'll be happy to work with Mr. Angus."
Boileau says it's "a definite possibility" that she'll run again in four years or less.
"This has been a really good experience and I'm very passionate about our region, about our communities and about the work that needs to be done here," she comments.  "So certainly, if I see an opportunity to be able to take on that task, I'll go for it."